This is a custom order item
Contact Annie using the phone number below to order from this website
Forty-eight colors are available on special order: see the color samples HERE.
707-459-2418 and email: orders@ancientcircles.com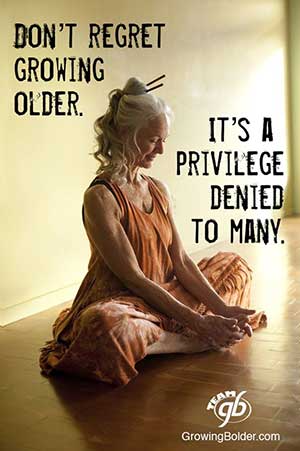 Your Magic Dress can be worn for 'Elder Yoga'!
(crystal dye Maple color shown)

"It is absolutely amazing! I received the dress and it is beyond all my expectations. The color is perfect for me. It fits like it was made especially for me, it drapes and flows and is beautiful beyond words. I cannot thank you enough for all your hard work to get me the perfect dress." - Fawn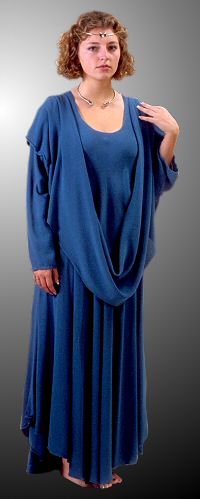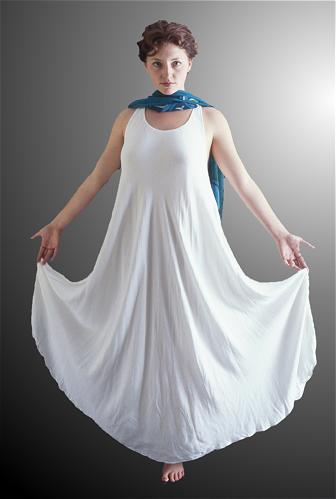 New Blue
Cobalt Blue

Electric Blue
White
Cinnabar



The Magic Dress in Theatrical Performance - "Awakening" -March 2013
Wear a Magical expression!
This remarkable dress can be worn in a variety of ways.
Click HERE for other ways to wear your Magic Dress!
The wonderful Moroccan rayon/cotton Susti fabric is soft and comfortable.

Our Moroccan Sousdi is hand-woven by master's of the craft in North Africa in the town of Fez.

This lovely two layer dress is cut on the Bias.

A bias-cut dress will give more stretch and goes back to it's original form because of the tensile memory of the fabric.

It can be styled at least 7 different ways for a variety of looks from casual to elegant.

Available in long-sleeve or sleeveless version.

One size magically fits sizes 6-18 or 20, looking fabulous on all body types.

Vertical armholes measure:
Reg size 11"
XL 13 1/2 inch

Dress Length 53"
Dress hem circumference 190 inches


White and Black are usually in stock in both short sleeve and long sleeve, and may be ordered through the shopping cart.

Other colors & size XL (fits up to 4x) are special order.

Forty-eight colors are available on special order: see the color samples HERE. Call 707-459-2418 to special order.

(Handwash or Dry Clean Only)

| | |
| --- | --- |
| #DMSL Sleeveless Magic Dress-R Size 8-18 | $180 |
| #DMSLong Sleeve Magic Dress-R Size 8-18 | $180 |
| #DMSXLSleeveless Magic Dress-XL Size 18-22 | $190 |
| #DMSXLong Sleeve Magic Dress-XL Size 18-22 | $190 |

See the Many Ways to Wear This Magical Dress

Annie, I got the dress yesterday! It is absolutely gorgeous!!! I love it! It is perfect for my wedding! I wanted to thank you again for all that you did to get it to me. I really appreciate it very much. Jenn

---

A graceful alternative to a duster or jacket
All Rights Reserved © 1996 Ann W. Weller
No portion of this publication may be reproduced or transmittedin any form or by any means, electronic or mechanical,
including by photocopying, recording, scanning, or use of any information storage and retrieval system
without express written permission from Ann B. Waters, Proprietor, Ancient Circles.